Cut Foliage Growers Since 1898

PIONEERS OF THE CUT FOLIAGE INDUSTRY
Yalaha Nurseries was one of the first florist greens grower and shipper in the U.S.. With botanist John James importing plumosus asparagus seed from Italy, he developed a cut green that florist still use in floral designs today.
The current owner of Yalaha Nurseries is the fourth generation decendent of the original founders. With more than 100 years of experience we are positive that we can offer you quality and service that you depend on.
We are an international grower and shipper. We ship to the United Kingdom and across the U.S.. We have been supplying some of our customers for over 50 years!
We are a small grower with just a little over 30 acres. Since we have remained small, we feel we have more quality control since the same person will always be putting your order together. In the event you need something special you can rest assured that your needs will be fulfilled.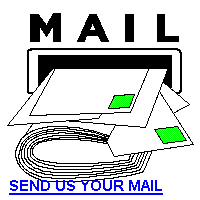 FOR MORE INFO / PRICE LIST OR TELL US YOUR IDEAS
Floral cut greens are known by many names. Below is a pictorial of the greens offered by Yalaha Nurseries
Click on the choices below for a picture and information on how that item is sold
CUT GREENS: All of our foliage is treated with Vapor Guard for longer vase life
JANUARY 24/25 FREEZE!!!! SEE PICS.....